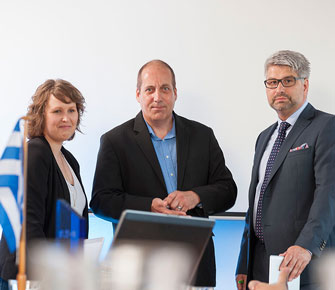 VIGOT Industrietechnik GmbH has been part of the market for 150 years. The core skills of our organisation are nowadays concerned with the production of hose conduits.

Many young people, and some not so young, have found that employment with us is crisis-protected. The mixture of productive craftsmanship applied to individually customised items and large-scale series production offers a wide range of tasks to perform. The variety and quality of employment at our company really stand out, whether in production, warehouse management and logistics, customer service and training, the commercial department, clerical services or sales and distribution.

VIGOT Industrietechnik GmbH offers a richly varied and interesting working environment centred on high-quality products in the field of industrial technology. You now have an opportunity to make your skills and know-how [Kow-how im Original] count, as you accompany our organisation on its successful journey. Start off as a professional, or learn your trade as an apprentice. This is your opportunity!

These positions are of course open to everyone: Each job is suitable for both male and female applicants, even if there is a preponderance of male or female terms in the description.
We are happy to receive your application by letter post.