SCHAUENBURG INDUSTRIAL SOLUTIONS is one of four business units of SCHAUENBURG INTERNATIONAL and a key division in the group. It consists of well-established companies which specialise in elastomeric and thermoplastic products. By drawing upon extensive experience to deliver sophisticated, environmentally friendly solutions, we satisfy the highest quality standards and consistently meet market needs. We offer one-stop solutions – so whether we are developing new products or providing tailored logistics services, we are always focused on finding the right solutions for our customers.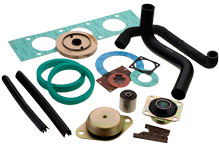 All SCHAUENBURG INDUSTRIAL SOLUTIONS companies adhere to the highest quality standards. We work according to the DIN EN ISO 9001 quality management standard which ensures besides routine monitoring the further development of the materials and production processes we use.
Technical solutions with enhanced service: This combination makes us a valued partner of the industry.

Schauenburg Industrial Solutions EN.pdf
---

C+L Industrietechnik GmbH
Headquarters
Nürnberg, Germany
www.clindustrietechnik.de

SCHWALENBERG Industrietechnik GmbH
Headquarters
Mülheim an der Ruhr, Germany
www.schwalenberg-industrietechnik.de


C+L Industrietechnik GmbH
Branch
Erfurt, Germany
www.clindustrietechnik.de


VIGOT Industrietechnik GmbH
Headquarters
Bremen, Germany
www.vigot-schlauch.de


C+L Industrietechnik GmbH
former FISCHER Industrietechnik
Branch Stuttgart, Germany
www.fischer-industrietechnik.de


VIGOT Rhein Main
Branch
Mainz, Germany
www.mobile-schlauchpruefung.de

bpt Bayerische Profiltechnik
A brand of C+L Industrietechnik
Branch Munich, Germany
www.bpt.de

VIGOT Rhein-Ruhr
Branch
Mülheim/Ruhr, Germany
www.maximall-schlauch.de

SCHAUENBURG Technical Solutions Ltd.
Gainsborough, United Kingdom
www.schauenburg-tech.co.uk

VIGOT meets Braunwarth
Überlingen, Germany
www.braunwarth-vigot.de
VIGOT Benelux
Branch
Harderwijk, Niederlande
www.vigot.nl