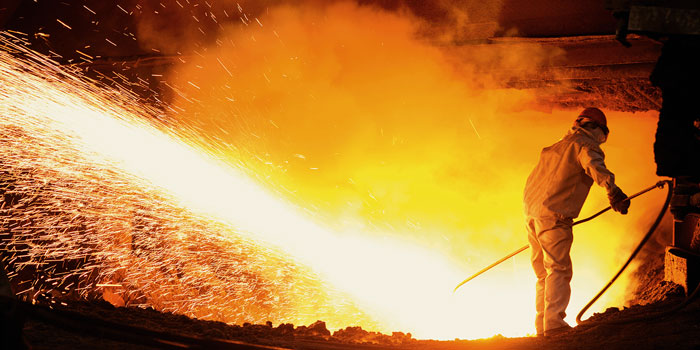 MAXIMALL® Hose Technology – proven in all applications
Hose systems have to meet a variety of requirements in metallurgy – the broad range extends from supplying cooling water to transporting materials. Metal processing and metal production demand no less than maximum performance of the chosen technology. And under the most challenging conditions: extreme temperatures, the highest functional demands and massive dust exposure place the highest demands on the materials that are used. Our broad and differentiated selection of Maximall® hose systems fulfils numerous functions and meets all metallurgy demands.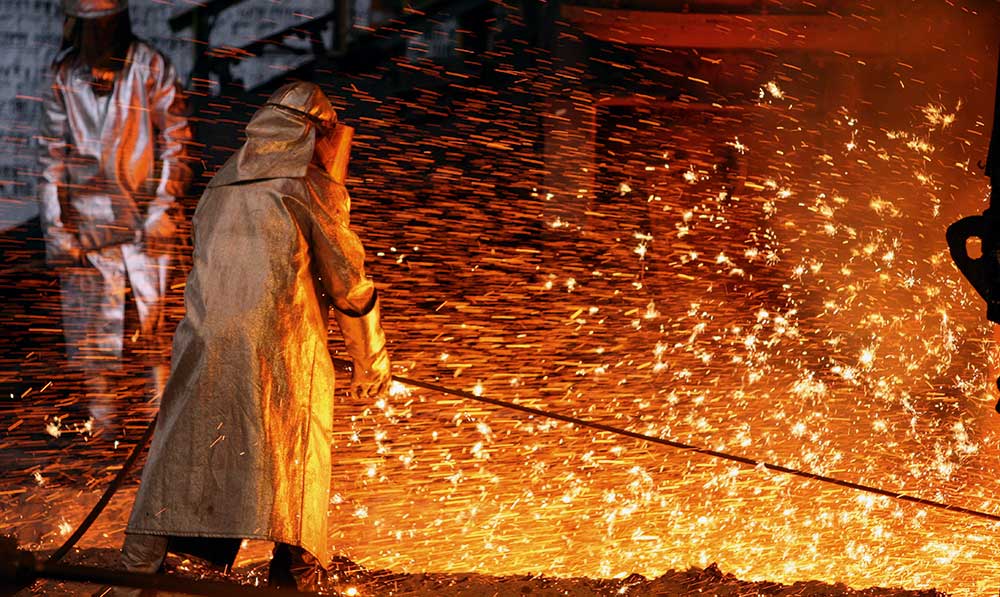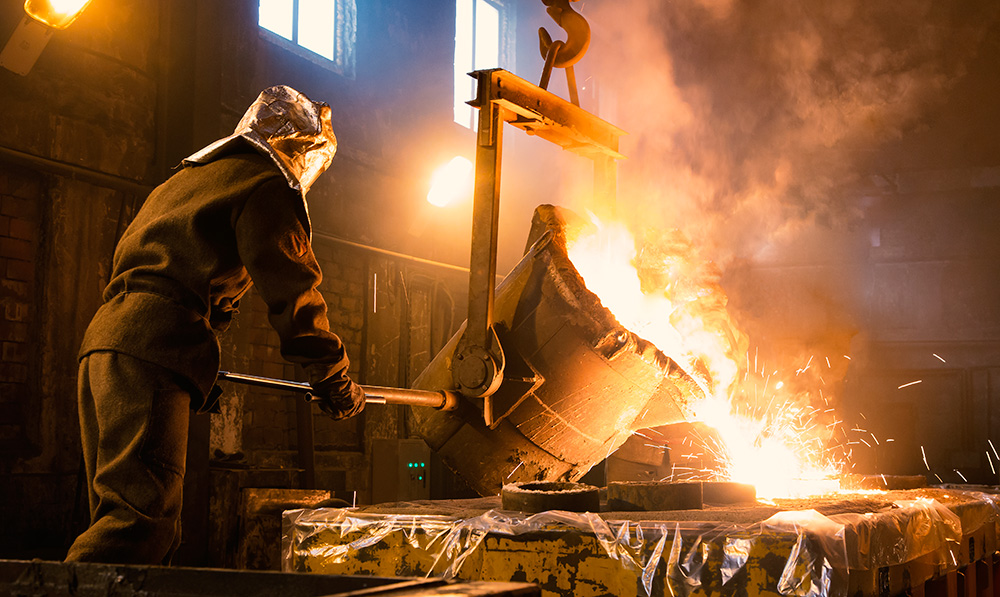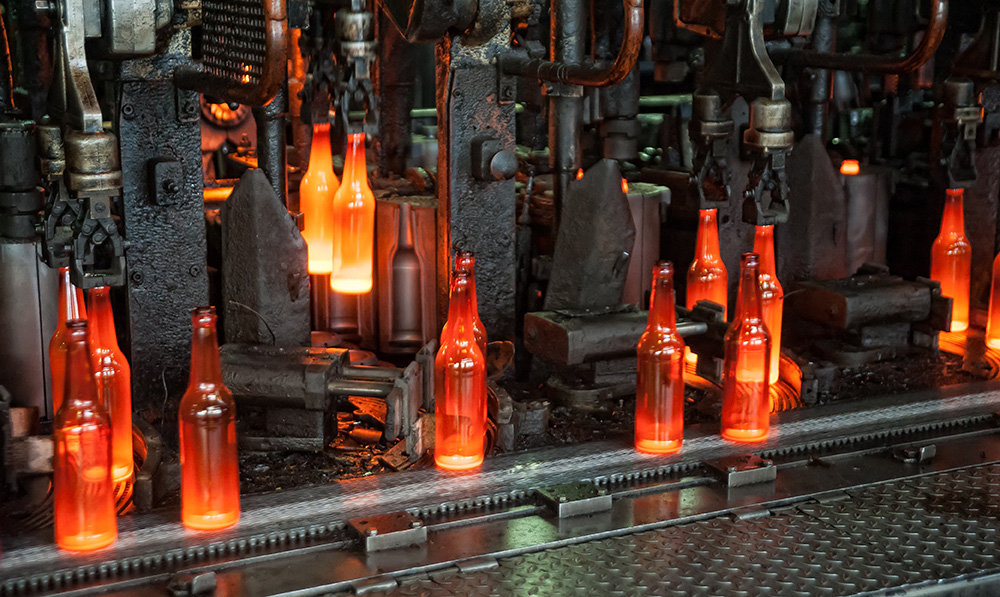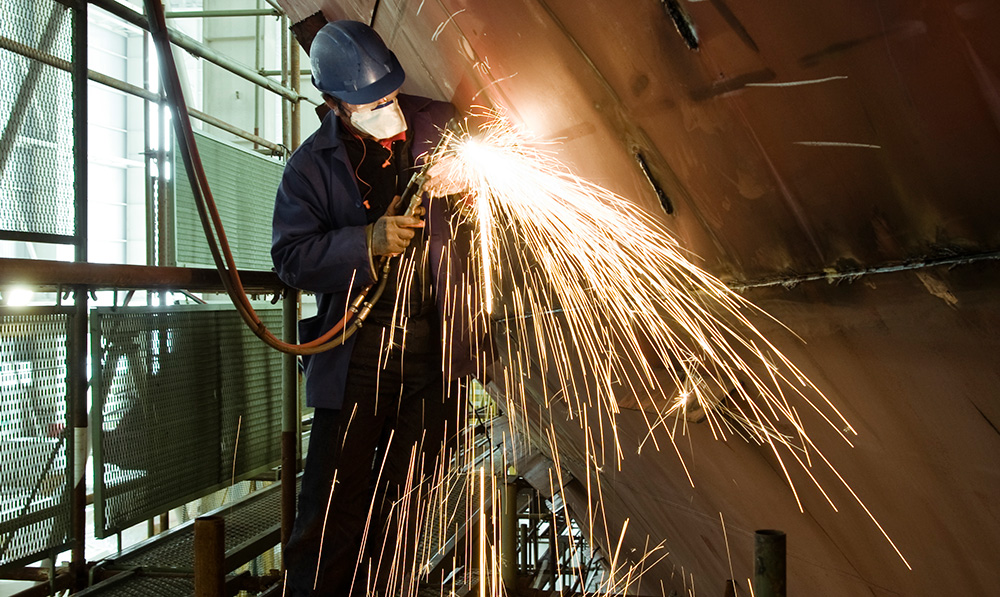 Benefit from our experience! From original equipment to replacement hose lines: with our industry know-how and detailed market knowledge, we are your competent partner when it comes to industry-specific solutions and innovative product developments. Our customer service and local presence are important elements of our integrated company strategy as well. Our success is your expertise – we overcome any challenge for our customers in various branches of industry!
· Steelworks
· Roller mills
· Metallurgy
· Glass production
· Foundry technology
· Welding technology

MAXIMALL® Metallurgy Industry hoses and hose lines in the high-temperature segment as well as screen mats in many different versions offer complete solutions for any industry and ensure the safety of people and materials.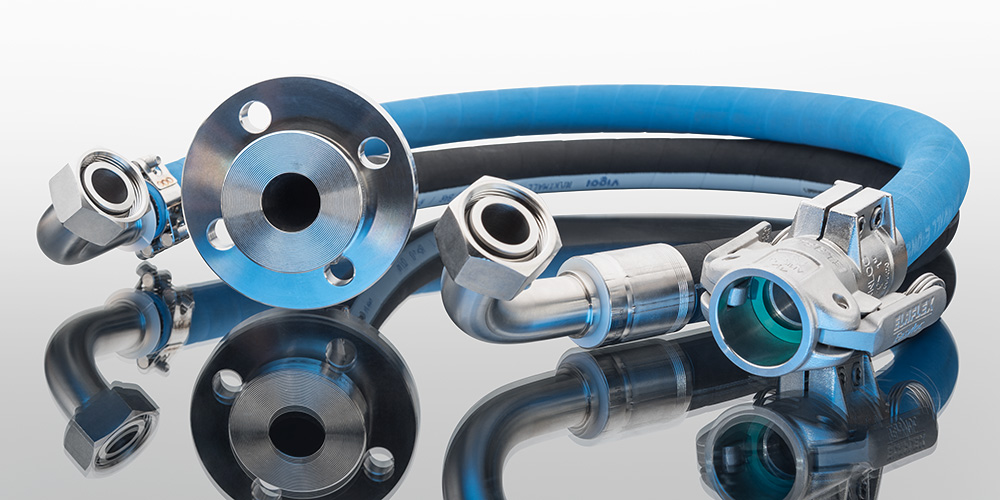 MAXIMALL® Metallurgy Industry – solutions for many industries
Our selection of hoses and system components encompasses convincing, technically mature systems in line with the market. The individual products are grouped by branches for convenient, time-saving searching. Cooling water hoses, coal injection hoses, water hoses and further hoses from the metallurgy product portfolio are clearly presented in the folder. This fast overview makes classification easier for you. Choose from screen mats and high-temperature hoses.
From our product range: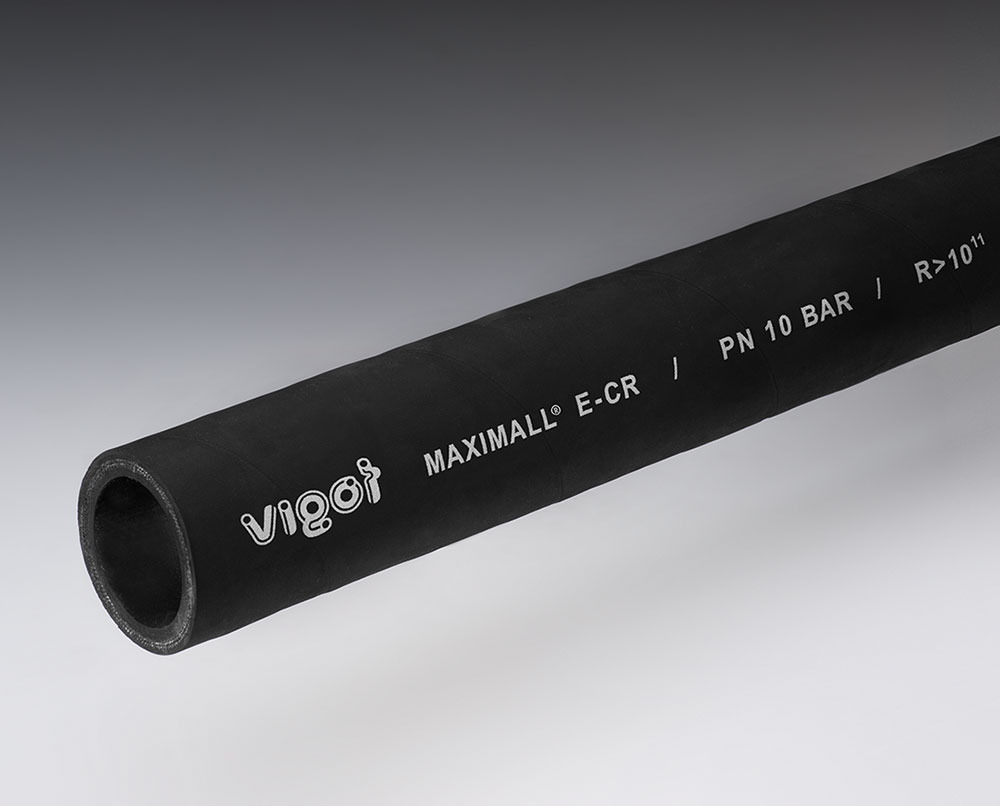 MAXIMALL® E - CR Cooling water hose

Cover: CR/EPDM/BR, electrically isolating (self-extinguishing according to ASTM G-542), cover hardness 63 +/- 5 shore A
Temperature range: -30°C to +80 °C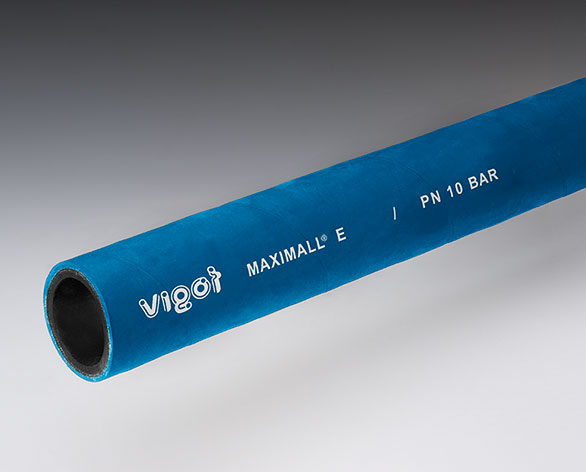 MAXIMALL® E Cooling water hose

Cover: EPDM, electrically isolating
Temperature range: -30°C to +90°C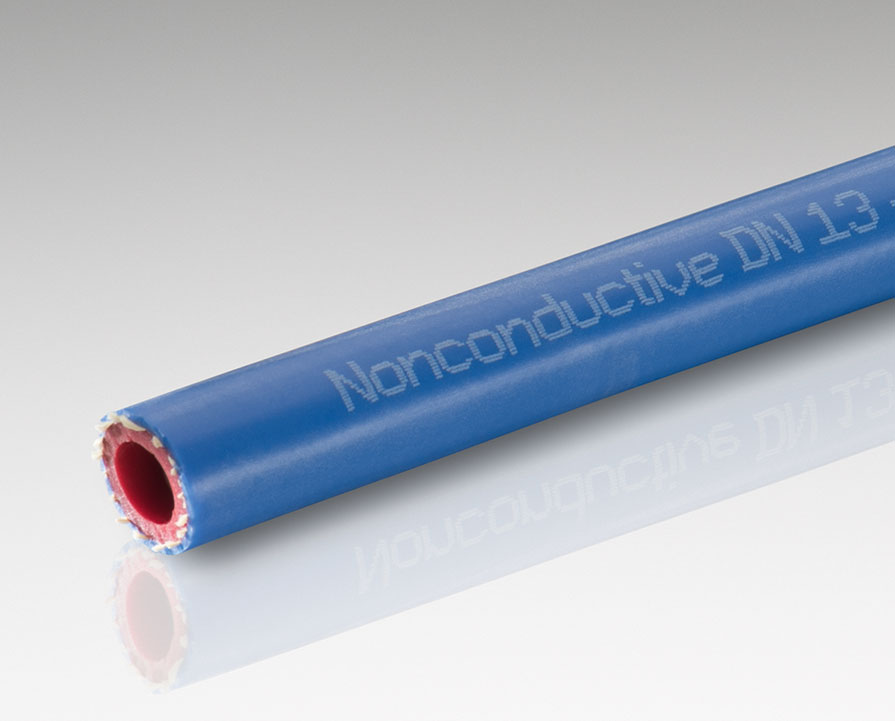 MAXIMALL® E - SC Cooling water hose

Cover: silicone, blue, resistant to abrasion, weather, traces of oil and UV exposure
Temperature resistance: -40 to +300 °C


Areas of application: water-cooled high-current cables, induction furnaces, holding furnaces, arc furnaces, induction coils, ladle furnaces, medium frequency furnaces, in control cabinets, water-cooled high-current cables for thyristors, electric furnaces, induction coils, induction systems, capacitors, converters and many more.
Our product range includes hoses for a wide variety of applications as well as suitable fittings, pipe connections and clamps. Our "Metallurgy" overview folder of MAXIMALL® Hose Systems provides you with initial information.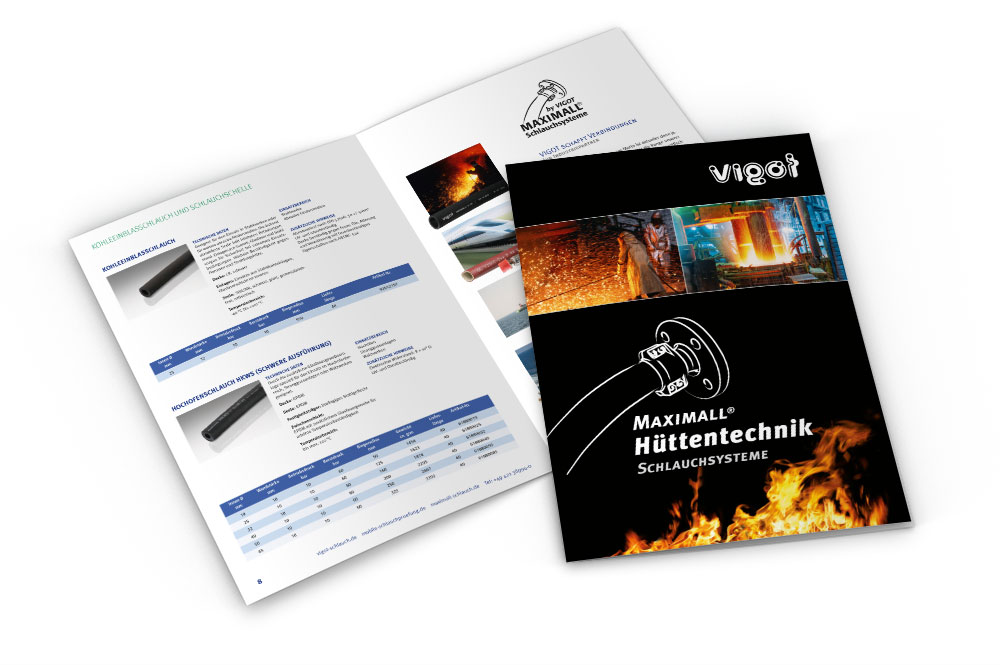 Product selection in the electronic catalogue
Hose product range – quickly accessible
A selection of hoses from our standard product range is available in our electronic catalogue. Roll length enquiries are uncomplicated, with no commitment. Drawings and files can be uploaded for special requests. Datasheets for the respective hose can be printed from the electronic catalogue. Naturally we also supply other hoses and diameters on request. Allow us to advise you in detail. We will be happy to call you back!