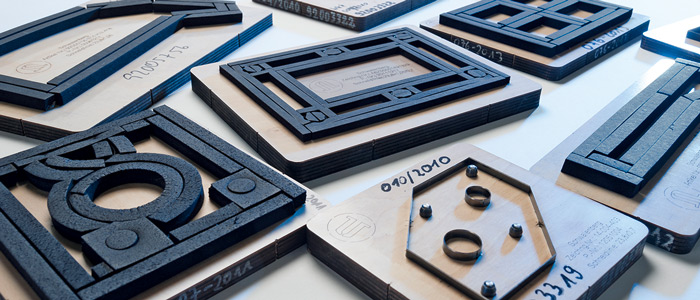 When it comes to stamped-component technology, we offer the right solution for every need and application. As part of this undertaking, VIGOT can also handle foam materials, in addition to virtually all common quality-grades of rubber. Our existing plant facilities, ample stocks of raw materials and fast toolmaking capabilities allow us to react to customer desires in a flexible and timely manner.
Our catalogue of products includes stamped components, as well as drawing-based sealing elements such as rubber seals. The possible uses and applications are manifold, ranging from the prevention of rattling and vibrations to sealing, damping and padding, as well as noise protection or insulation.
Stamping machines
Our plant facilities include swinging-arm, bridge-type and CNC stamping machines, along with moving-beam stamping units. We use water-jet cutters or plotters to manufacture small production runs or prototypes.
Stamping tools
We can base production – depending on the material, configuration and number of parts concerned – on various types of tools, including: steel-strip cutting, combination dies, keen-edge cutting, shearing cutting, hole stamping or solid cutting.
Degrees of quality
We supply all stamped rubber components (such as those made of NR/SBR, EPDM, SBR, NBR/SBR, CR or silicon) either without self adhesive strips or with single-sided strips designed to simplify the task of installation. Our various qualities of foam product include items made of such materials as cellular polythene, cellular natural rubber, polyurethane and sponge rubber.