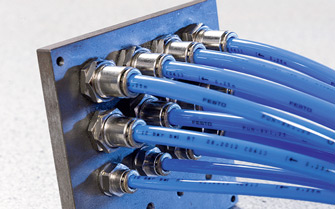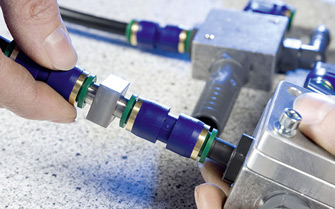 Knowing each customer's needs is the key to fulfilling them in an optimum way. We obtain, thanks to our direct contact with partners in the downstream processing industry, a detailed view of our customers' specific needs and requirements, which in turn allows us to integrate efficiently our deliveries into their procedures. Using this hand-in-hand principle, we contribute to our customers' efforts to optimise their processes further.
Subassembly production / kitting-out
We are always pleased to take on the task of mounting complex subassemblies; and also of finishing, coating and putting together various different components. Our range of services also includes kitting-out (i.e. the collecting together of materials for installation purposes or in preparation for delivery). This service is also available with the option of direct delivery with specified packing. We can also supply your production line on a just-in-time basis.
Special components
As specialists in the production of drawing-based structural components, we are able to provide solutions for individual problems. Given our background of long experience with a wide range of different materials and their combinations, we can offer customer-specific solutions for all manner of requirements and applications, based on various elastomers, metals and thermoplastics.