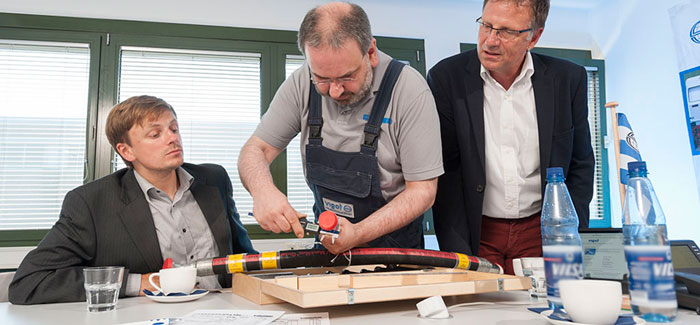 VIGOT as an OEM partner
Our business is concerned equally with the supply of original equipment and the delivery of drawing-based hose-conduit systems and spare parts. Our workshop makes and assembles pipe conduits for virtually all areas of application, from DN 2 right up to DN 300, along with their corresponding valve fittings.
Various attachment techniques are used with these valve fittings, depending on the type of hose conduit and its corresponding requirements. They can take the form of push-in adapters, quick-action couplings, reusable screw-in fittings, crimp connectors or valve fittings welded onto metal hoses.
Quality-control consists, depending on requirements, of leak and pressure testing carried out at up to 4,000 bar.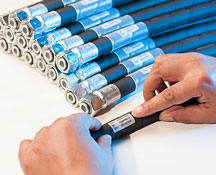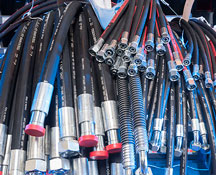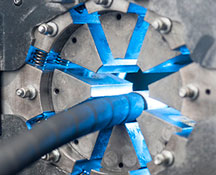 Pressing of hose conduits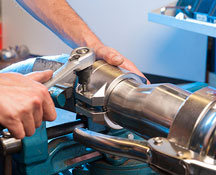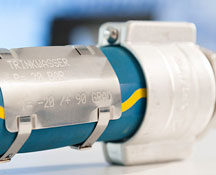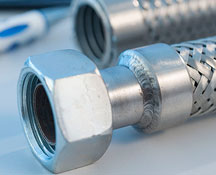 Integration of hose conduits • Welded hose conduit