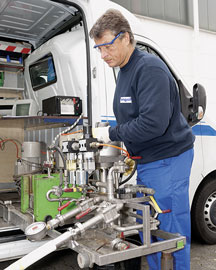 Customised hose-conduit service

We supply a wide range of hose-maintenance services along with our technical advice and project-consultation expertise. This includes VIGOT®'s specialist mobile field service for systems ranging from 2 to 500 bar, which covers regular testing and inspection and the replacement of defective hose conduits, all carried out locally on-site. Leak testing, oil analyses in our in-house lab and other additional services likewise form part of the repertoire of our highly trained and qualified team.

• Mobile hose-conduit service
• Replacement of defective hose conduits
• On-site installation service
• Oil analyses in our in-house lab
• Test certificates for pressures of up to 4,000 bar
• Underwater leak-testing with air
• Unique identification of products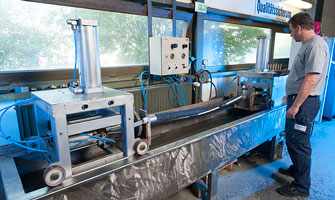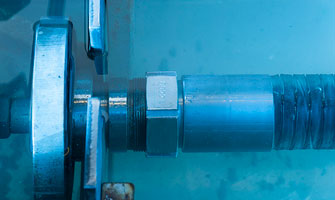 Quality guarantee
Hose conduits are directly subjected to in-house quality assurance inspections. Certified pressure testing for all common types of hose conduit.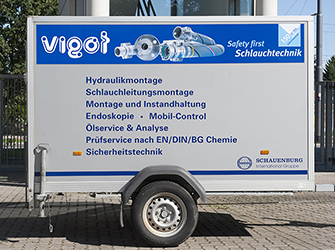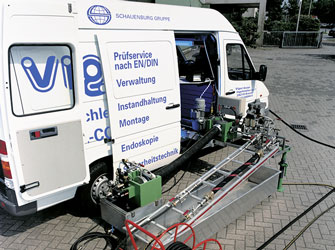 Mobile monitoring
Onsite hose-testing. Our team of experienced specialists can carry out hose testing on your premises. This mobile intervention reduces downtime, as the pipe conduits concerned only need to be removed for the actual duration of the inspection. We are available to you for on-site testing purposes, with the reserve capacity required. Our specialist experts naturally hold all the required permits and authorisations. Performance in this area is backed up by first-class references.