This section contains articles and contributions from the press that are concerned with VIGOT Industrietechnik GmbH and its products.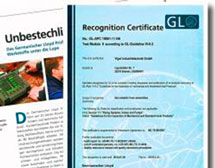 From the GL annual report for 2010

GL, Germanischer Lloyd, No. GL-APC 19861-11 HH , Alternative Product Certification (APC)
PC – testing tool for suppliers
GL's "Alternative Product Certification" (APC) is becoming more and more popular throughout industry.

The certification of materials, structural parts and components is vital for ensuring safe and reliable shipping operations... The year 2010 saw more than 100 European, Japanese and Korean companies opt for this modular system of certification...

VIGOT holds the following Germanischer Lloyd certification: · Recognition Certificate, Test Module II according to GL-Guideline VI-6-2, No. GL-APC 19861-11 HH
---
"Pilot project" stamping authorisation

Our exhibition stand at the SMM trade event in Hamburg (Germany) was the venue chosen by our CEO Lars Blatt to sign the Germanischer Lloyd authorisation regarding "Alternative Product Certification" (APC). This makes us one of the first three European companies whose processes have successfully passed the corresponding audit.

The Germanischer Lloyd APC authorises companies to inspect their products. VIGOT GmbH is therefore now entitled, subject to observance of the relevant GL guidelines, to inspect and document its products and then issue test certificates that are recognised by GL.

This means that our customers save both time and money.
---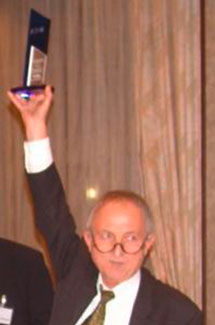 Forty years as an Eaton/Aeroquip main dealer

We had reason to celebrate at around this date. Our joint CEOs Rainer Jäkel and Lars Blatt, along with authorised signatory Ulf Steck, received an award at the Eaton representatives' event for Germany/Austria/Switzerland/BeNeLux held in Bad Neuenahr (Germany) in November 2008.

We can look back over 40 years of successful partnership as a main dealer of the company Eaton/Aeroquip, and look forward to further partnership-based cooperation with this globally active group.

We would like to take this opportunity to extend our deepest thanks to the management and employees of Eaton Fluid Power GmbH.
---
VIGOT - Safety at the SMM trade fair held in Hamburg (Germany) between 22nd and 26th September 2008

We exhibited VIGOT Safety in the area of hose-conduit technology, while stressing our role as an approved manufacturer with various individual authorisations and type-approved materials to our name; recognised by no fewer than six international classification bodies.

The highlights included:
- Hydraulic hoses
- Metal hoses
- Tank-filling hoses
- Fire-sleeves
- Hoses for marine use
- Drinking-water hoses
- Reel systems

We thank you for attending in such numbers. The trade event was a great success for us, and we look forward to entering into each new commercial relationship with you.
---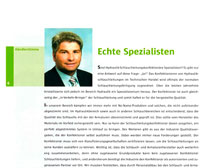 Genuine specialists

Our CEO Lars Blatt was given the opportunity, in July 2007, to contribute to the house journal of the German VTH technical trade association with a report on the current development, positioning and evaluation of the company as a hose supplier and product innovator.



Genuine specialists article
---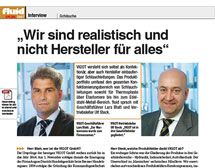 Interview: Messrs Lars Blatt and Ulf Steck, for a special edition of the trade journal Fluid

Messrs Lars Blatt and Ulf Steck were given the opportunity, in the current special edition of the trade journal Fluid, to talk more about our company and its products.



Fluid Spezial Vigot GmbH (2007)
---
The Schauenburg Hose Technology Group builds a new site in China

The date of 2nd March 2005 marked the official foundation-stone laying ceremony, in Nansha, China, of the new production facility of the company Guangzhou Schauenburg-Truplast Hose Technology Limited. The next few months will see the construction of a modern hose-production site occupying 6000 m² of floor space, which is set to start operations by late summer
---
Schauenburg takes over the Essen (Germany)-based firms C. Herbert Schneider GmbH and Kallenbach OHG, along with the company Metacon spol. s r.o., of Bratislava (Slovakia)

Schauenburg acquired, in June 2005, the Essen-based firms C. Herbert Schneider GmbH and Kallenbach OHG, along with Metacon spol. s r.o. of Bratislava, for incorporation into the Schauenburg Industrial Technology Division. C. Herbert Schneider GmbH, which is active in the field of rubber and plastics technology, manufactures – in addition to rubber mouldings and profile sections – a range of rubber-to-metal connecting elements, and is particularly noted for the refuse-container wheels that it makes for various well-known waste management organisations and suppliers. The company Schwalenberg & Co. GmbH, which is based in Mülheim (Germany), takes over the business of Kallenbach OHG, which it already matches in many respects. Kallenbach OHG is an established supplier of various major chemicals companies. The Slovak distribution and trading company Metacon spol. s r.o. manufactures and markets large refuse containers made of steel and plastic from its site in Bratislava.