Fit to act at all times
One of our strengths lies in the supply of moulded rubber hoses designed to withstand pressure and vacuum loads. They can be used with various media, including air, oil and water.
Complicated installation configurations create a need for bend radii that can only be achieved with moulded hoses. Rubberised metal parts or vulcanised components actually made of rubber can be used to cover a wide range of possible configurations.
We stock the following moulded rubber hoses:
• Rubber connection elements
• Hoses for refrigeration, air-conditioning and heating systems
• Hose elbows for air filters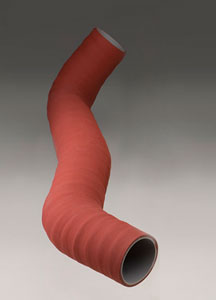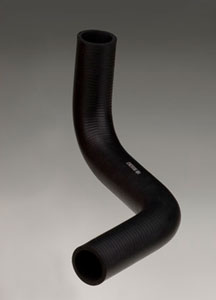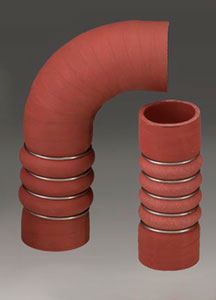 Extruded and Wound Moulded Hoses
We manufacture extruded and wound moulded hoses of various qualities for a wide range of uses. The most important target sectors include the automotive industry, mechanical engineering, heating engineering, engine manufacture and manufacturers of air conditioning systems and heat pumps. Depending on use there is a choice of various different versions.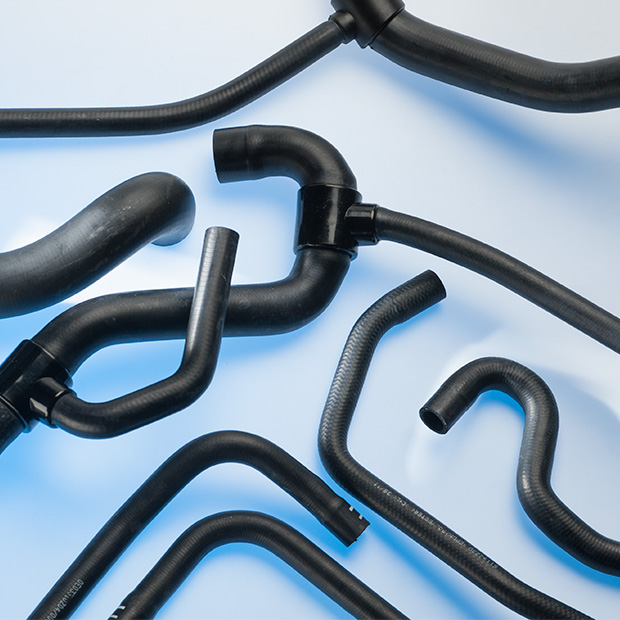 Uses:
· Radiator hoses
· Turbo-charger hoses
· Ventilator hoses
· Tank hoses
· Heating hoses
· Air-conditioning hoses



Versions:
· with and without woven fabric
· Moulded hoses with branching points
· Moulded hoses with widened cuffs
· Moulded hoses with injection moulded cuffs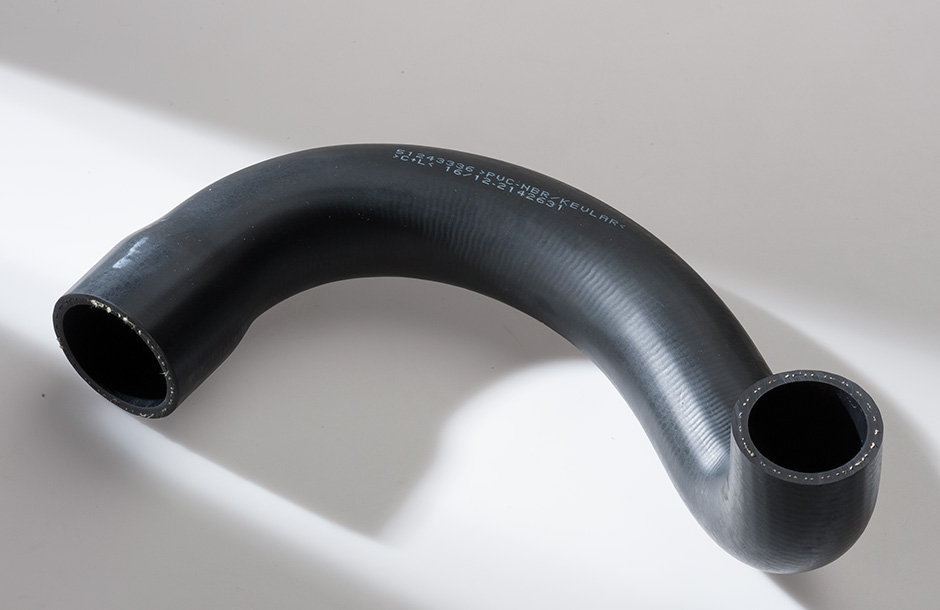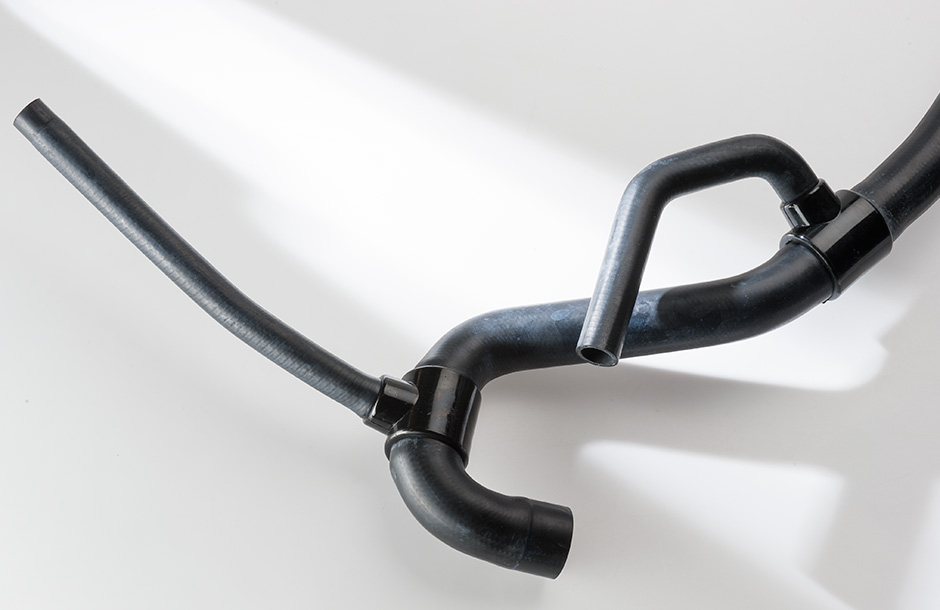 Materials used:
· EPDM
· NBR/PVC
· CSM
· NBR

· HNBR
· ECO
· FPM
· CR
· PA 66