We can supply hoses for use with all types of oil and fuel products. The areas of application range from hydraulic systems to the loading and unloading of road tankers and fuel storage facilities. This is just a small selection from our overall range: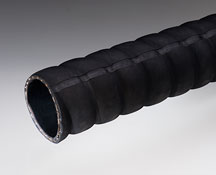 Lightweight road-tanker hose

Lightweight, highly flexible suction/pressure hose for use with oil products. Complies with TRbF 131, part 2 at a nominal pressure of 10 bar.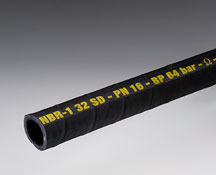 Road-tanker hose type "D"

Flexible pressure-hose for use with oil-based products with a maximum aromatic-compound content of 50%. Manufactured in accordance with EN 12115; fulfils TRbF 131, part 2, sect. 5.5.
Please refer to our catalogue entitled "Hose technology– Safety first" for further details of this group of products. Just click on the button to go straight to the corresponding page.