Hoses for use in the chemical and pharmaceutical sectors
Couplings designed for maximum safety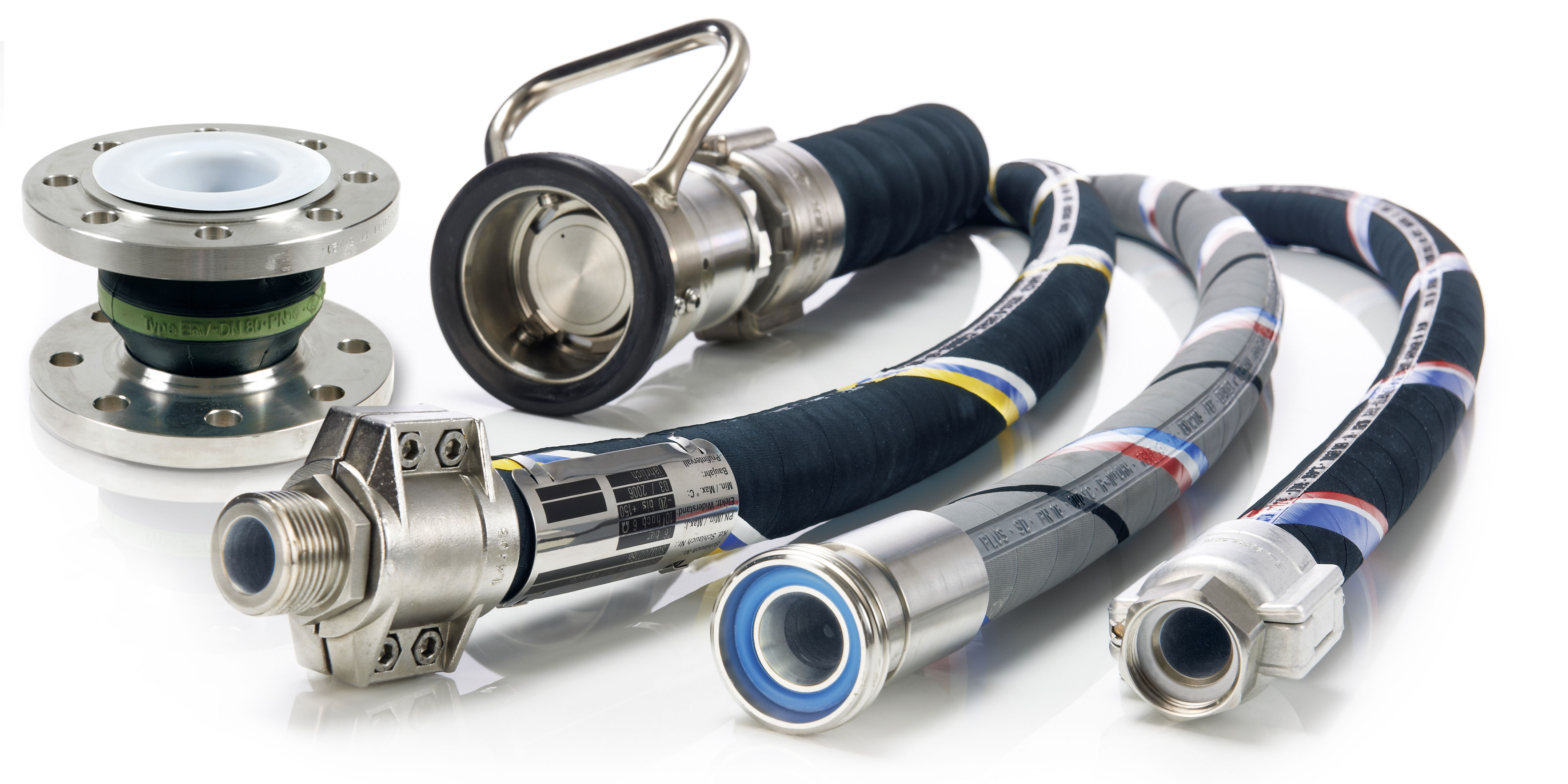 ELAFLEX – with a tradition of strength
Safety is the top priority in the chemicals industry. ELAFLEX manufactures hoses designed to carry chemical products, fuels and other liquid substances. These hoses, which fulfil even the most-demanding safety requirements, are characterised by their long service life and flexibility.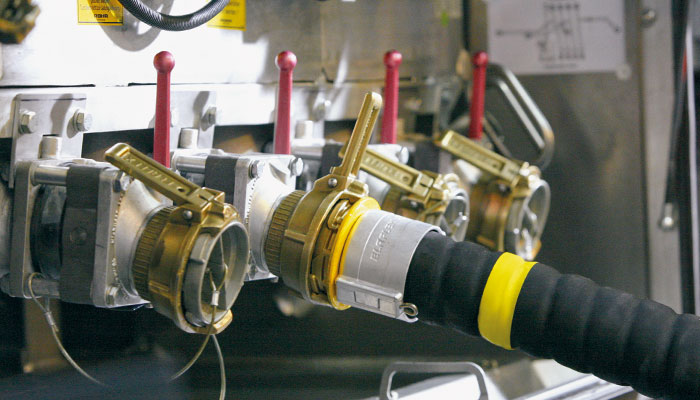 High-quality valve fittings complete our range. These valve fittings, which conform to the corresponding standards, are designed for a long, hard working life. The uncompromising ELAFLEX approach to quality also ensures maximum operating reliability.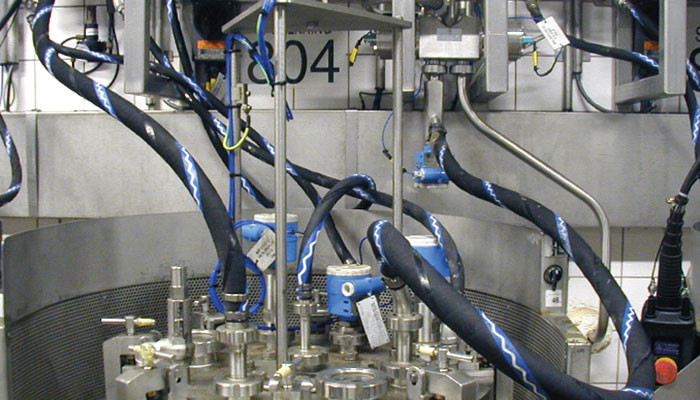 ---
Developed for use with highly pure substances in a wide range of applications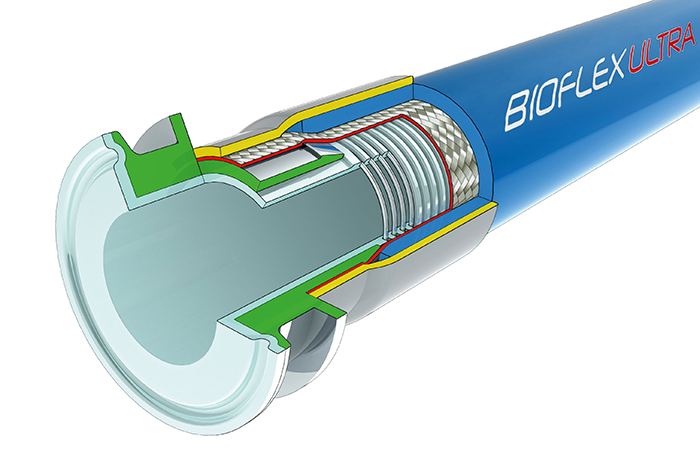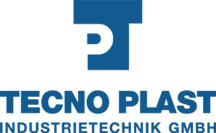 TECNO PLAST – the flexible-coupling specialist
Our partner TECNO PLAST focuses its efforts on the highly specific requirements of the pharmaceutical, chemical and biotechnology sectors. Its range of PTFE and silicon hoses, which has been developed with these sectors in mind, fulfils all the relevant specification parameters of hoses designed to handle highly pure substances. The range of applications includes use with – above all – sterile products, pharmaceuticals, biotechnology, foodstuff-related items and chemicals; and wherever ease of cleaning is a priority.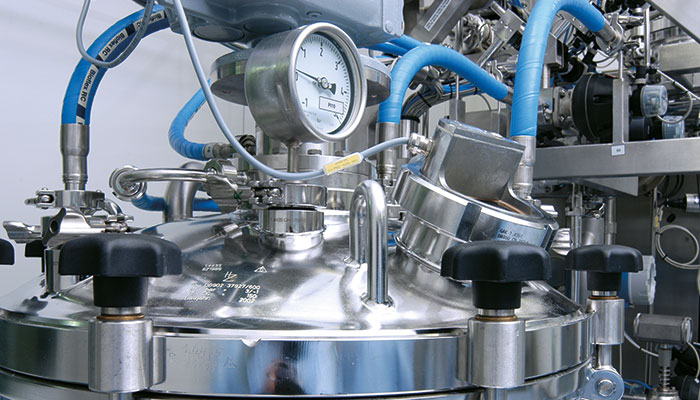 These couplings are complemented by a range of sterile valve-fittings. An intermediate space optimises the transitions between hose and valve fitting.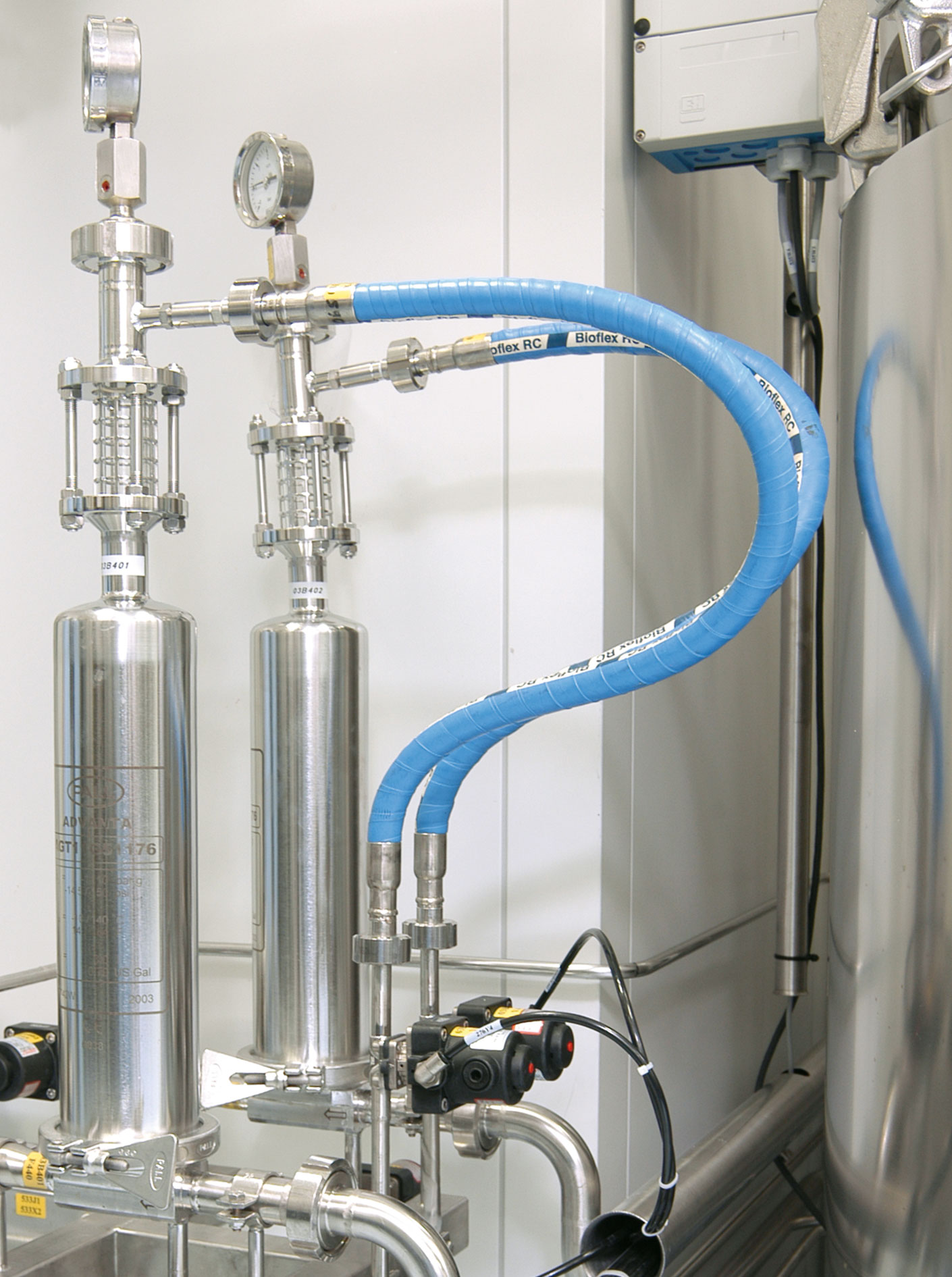 ---
Please refer to our catalogue entitled "Hose technology– Safety first" for further details of this group of products. Just click on the button to go straight to the corresponding page.